Plastic Restorer 2 Bottles
$34.95 USD $89.00
Unavailable
Couldn't load pickup availability
We want to assure you that we stand behind our products and are committed to your satisfaction. If for any reason you are not completely satisfied with your purchase, please contact us within 30 days of receipt, and we will be happy to assist you with a return or exchange.
Your orders are shipped the same day and delivered to you within 1-3 business days. In case of delays due to cargo companies, please contact us.
RENEW ALL YOUR VEHICLE PLASTICS WITH PLASTIC RESTORER AND REPAIRER CERAMIC COATING
Plastic Restorer and Repairer Ceramic Coating is a restoration and protection coating for plastics, rubber and vinyl! It can be used on all of your vehicle's interior and exterior plastics, including bumpers, glove boxes, doors, and rubber floors.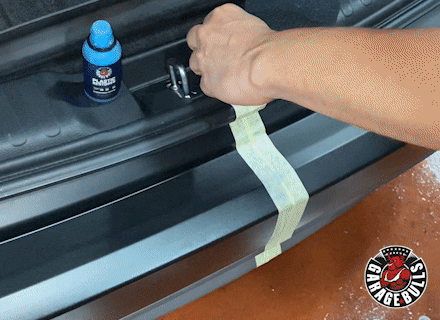 RETURN YOUR PLASTICS TO FACTORY RESET IN ONE APP
It is not a waxed milk! It is a ceramic coating for the restoration and regeneration of plastic. By sticking to the surface at the molecular level, it gives a lasting shine, protection, and an elegant look, which lasts between 6-12 months on the inner plastic and up to 3 months depending on the weather conditions on the outer plastic.
It doesn't leave an oily film on the surface and can be used on all types of plastics. It doesn't reflect sunshine, and it gives a natural look. This isn't a plastic care product! It is a hydrophobic ceramic coating.
Plastic Restorer & Hydrophobic Trim Coating
Restores plastic, rubber and vinyl components to factory settings.

Adds a deep shine.

Protects against UV rays, water, dirt, dust and moisture.

Resists scratches and protects against deformation.

It repels water with its hydrophobic effect and has a technology that prevents stains from sticking.
| | |
| --- | --- |
| In External Use | up to 3 months |
| In Interior Use | up to 12 months |
CAUTION
:
The surface must be completely clean and dry before application. Your application will not work on a muddy, stained, or unclean surface.


IT PUSHES WATER, MUD AND STAINS FROM THE SURFACE AND REDUCES DUSTING BY 70% THANKS TO ITS HYDROPHOBIC PROTECTIVE LAYER.
GarageBulls® Plastic Restorer & Hydrophobic Coating provides high protection against rain, mud, splashes and sun rays by forming a strong film on the applied surface.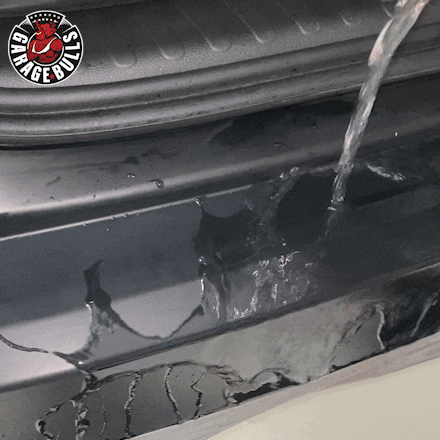 Provides easy cleaning for all insects without sticking to the surface, and also prevents the acid of bird droppings from damaging the plastic film.




How should it be used?

It should be well shaken.

Always use in well-ventilated areas.

Before application, the surface must be cleaned from dirt, residue, and contamination.

In order to get the best result, the area to be applied should be completely cool and dry.

Drip the bottle into the special sponge applicator. Spread in straight lines and rub deeply into plastic, rubber, and vinyl surfaces.
1.

Drip the bottle into the special sponge applicator (10 drops for each area)

2. Apply the sponge applicator to the surface in straight lines with light pressure.
After applying, do not touch the surface until it is completely dry.

Do not wash it with water for 24 hours and protect it from weather conditions such as rain, snow, humidity for 3 days.

FREQUENTLY ASKED QUESTIONS

In which areas can I use it?


It can be used on all plastic, rubber and vinyl parts (bumper, glove box, door, etc. All types of plastic).




How long does the effect last?


It lasts up to 12 months when used in interior plastics, and up to 3 months when used in exterior plastics.

When it is not washed with shampoos containing caustic, it can last up to 5 months on external plastics.
| | |
| --- | --- |
| SKU: 811339025776 | Usage: Coating |
| Indoor and Outdoor | Product Form: Liquid |
| Applicator | Brightness : High |