IRON Remover & Wheel Cleaner
$17.00 USD $26.00
Unavailable
Couldn't load pickup availability
We want to assure you that we stand behind our products and are committed to your satisfaction. If for any reason you are not completely satisfied with your purchase, please contact us within 30 days of receipt, and we will be happy to assist you with a return or exchange.
Your orders are shipped the same day and delivered to you within 1-3 business days. In case of delays due to cargo companies, please contact us.
Removes iron dust within seconds that can cause severe damages to the wheels, edges, panels, and the paint.

GarageBulls® Iron Remover; thoroughly cleans stubborn brake dust, iron deposits and adhered metallic dirt without damaging the surface.


Powerful automobile brakes spray large amounts of dirty, hot, and extremely dangerous brake dust all over the wheels, brake parts, and undercarriage panels.

Hot iron particles sink to surfaces, causing a severe chemical reaction that causes rust and scratches that cannot be completely removed by normal car wash techniques.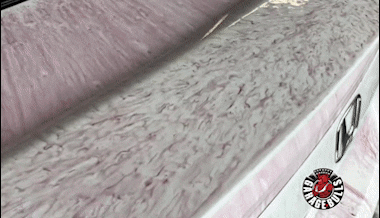 IT CAUSES SERIOUS DAMAGE TO THE WHELLS, EDGES AND PANELS AND BURNS THE PAINT IF NOT CLEANED!

In particular, industrial areas are exposed to intense iron dust in the air.

This dust sticking to metal surfaces causes corrosion, and damage to the wheels, edges, and all other metals over time. It cannot be cleaned with common car wash techniques.

GarageBulls® Iron Remover, with its pH neutral phthalate-free special formula, shows its effect in seconds and interacts with Iron Powders catalysts, cleans the surface, and gives an eye-catching shine.

How should it be used?
Before application, clean the wheels with pressurized water to soften the dirt.

Spray GarageBulls® Iron Remover on wheels, edges, and brakes.

Wait for dirt and dust to chemically react and change color

Clean deeply with the help of a brush and wash with pressurized water.
After Spray GarageBulls® Iron Remover, special ferrous catalysts react with ferrous metals, it shows chemical reaction and turns purple, then it purifies it from the surface.