Hydropower Ceramic Spray Coating
$19.95 USD $59.00
Unavailable
Couldn't load pickup availability
We want to assure you that we stand behind our products and are committed to your satisfaction. If for any reason you are not completely satisfied with your purchase, please contact us within 30 days of receipt, and we will be happy to assist you with a return or exchange.
Your orders are shipped the same day and delivered to you within 1-3 business days. In case of delays due to cargo companies, please contact us.
HydroPower is the easy-to-use SiO2 ceramic spray coating that delivers a brilliant high-gloss candy shine, extreme hydrophobic properties, and the durable protection of a ceramic coating with the ease of use and speed of a spray!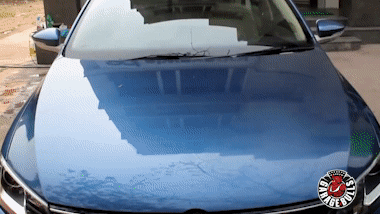 PROTECTS WITH SiO2 CERAMIC FORMULA! PROVIDES EXCELLENT BRIGHTNESS AND HIGH WATER-ABILITY FOR YOUR CAR